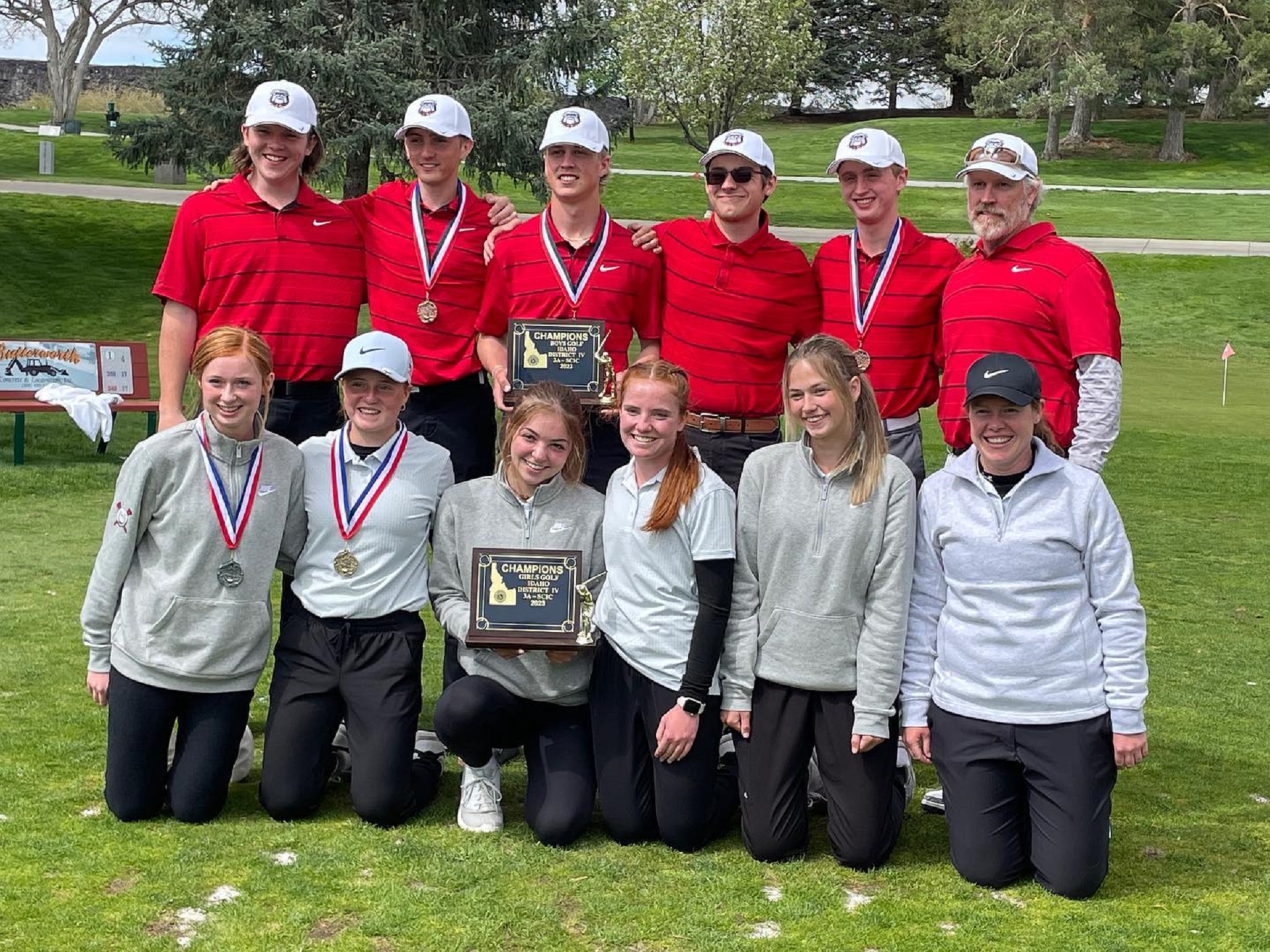 This week at Kimberly High School was one of the most successful in Bulldog history as we had all our spring sports wrap up districts. Kimberly athletics surpassed their expectation with spring sports this 2023 school year. Softball, baseball, girls golf, boys golf, girls track, and boys track were all district champions this year. This was an outstanding performance by the Kimberly Bulldog student-athletes as they were crowned champions on the field and received great grades in the classroom.
Kimberly softball finished the season with a stellar record of 20-2 (excluding districts). The Lady Dawgs played Gooding in the championship game and, although it was a nail-biter, the girls pulled through and received their first district championship trophy since 2012. Gooding is ranked the No. 2 team in 3A classification, and the team managed to pull through and win. This victory secured the girls a spot at state as the No. 1 seed. This was a big step for the Kimberly softball program and the girls are hoping to continue their success at state.
The boys baseball team finished their districts with a big win over Gooding in the championship as well. The win continued the boys' streak as they claimed their sixth district championship in a row. The Bulldogs finished their regular season with an overwhelming record of 16-4, making them the second-ranked team at the 3A level. Our boys have played many tough games throughout their season, which created pressure filled situations.
The boys and girls golf squads also had great seasons, both receiving district champion trophies for 2023. Last year both teams won state titles and hung big white banners in the school gymnasium for their efforts. The golf teams were hoping for the same success this year. Winning the district championships was a huge first step toward that. For the golf team to exceed expectations they had the top individuals in the district. Toby Heider was a great athlete for boys golf this year. Toby received his third district champion in a row. Ellie Stastny played a big role for the girls golf team as she won the individual title at districts. Our golf teams are looking to compete for state champions this season.
Track concluded a strong season this year. As returning state champions, the athletes were able to win districts in 2023. This performance from the girls and boys was a huge accomplishment. Track was successful throughout the whole season, placing within the top 5 as a team at every meet. Track competed at Filer during the week, and the girls scored 113 points. Buhl was behind them with only 70. The boys scored 114 points at the meet, with Buhl behind them with 63. Our tracksters will be competing at state next week at Middleton High School.