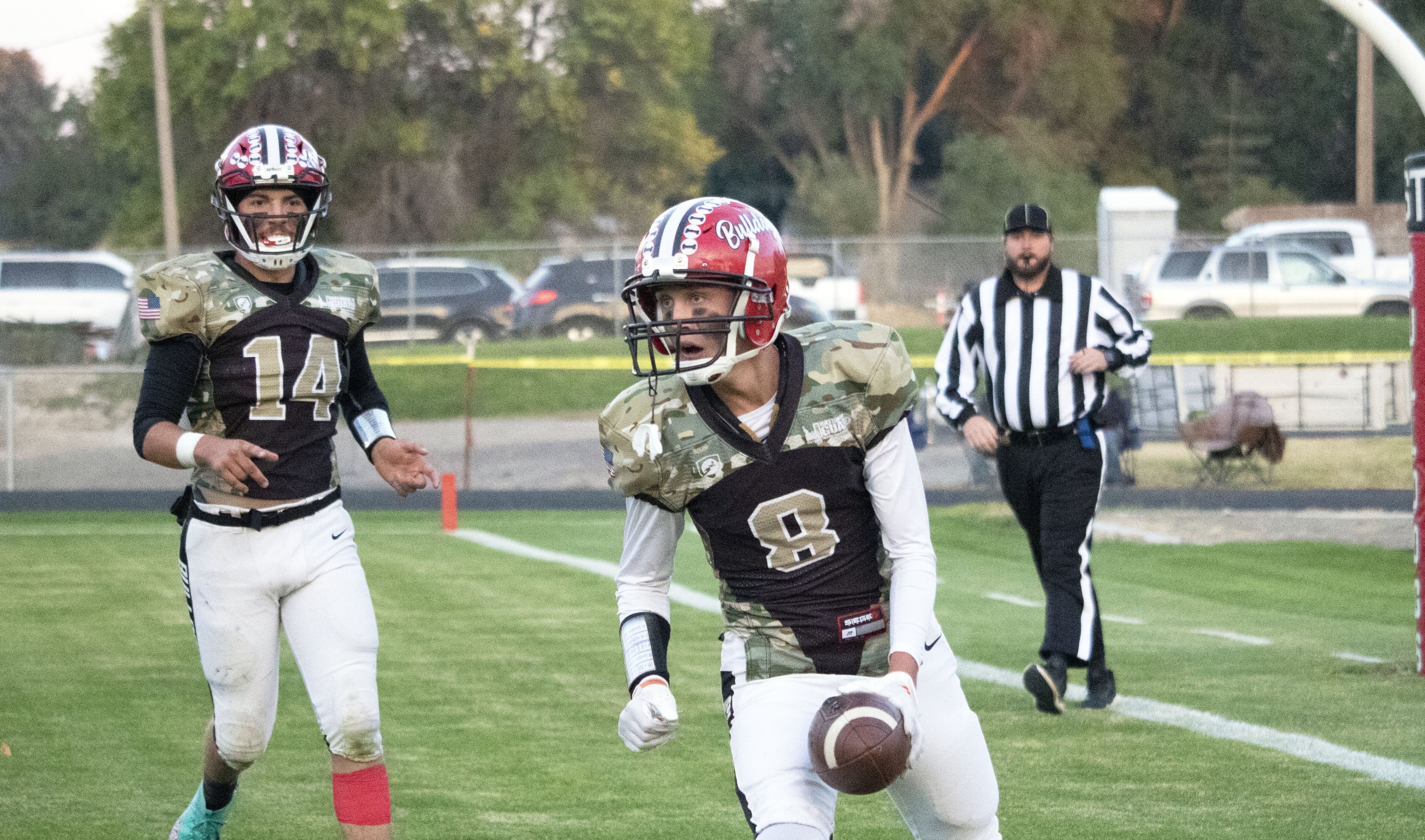 With fall sports coming near their peak, our athletes are working their hardest to be the best for the chance of winning their respective district tournaments. The boys soccer is currently in districts. They have beaten Gooding, Sun Valley, but lost to Wendell. They currently hold a high chance to get second place in districts and go to state. 
Senior Tegan Newlan had this to say about the boys' soccer team's performance thus far: "We've made a few mistakes in districts and it cost us the championships against Wendell. So, we are fixing those mistakes in practice so we can beat Bliss and go to state." 
The boys are working hard to perfect their craft before their last districts game, which will take place Friday, Oct. 14, at the soccer stadium. 
Football has yet to enter districts, but do not fear. The football team is practicing and training rigorously. They are currently preparing for their road game with Buhl this Friday. 
Cruz Yinquez, one of our linebackers and safeties on the football team explained how the boys prepare for games. "We're just practicing hard, watching a lot of film, and just trying to study our opponents and their tendencies and stuff like that." 
When asked about how they will perform at districts, Yinquez answered, "I think we're going to do pretty good just as long as we work hard and stay focused." 
Cross Country and Swim are working their hardest to perform well at districts as well. Our athletes are practicing and preparing with the goal of winning districts in their mind. They all have that idea of victory in their head. 
Senior Brady Howell said, "Districts is going to go smoothly for our team, especially with the relay teams."