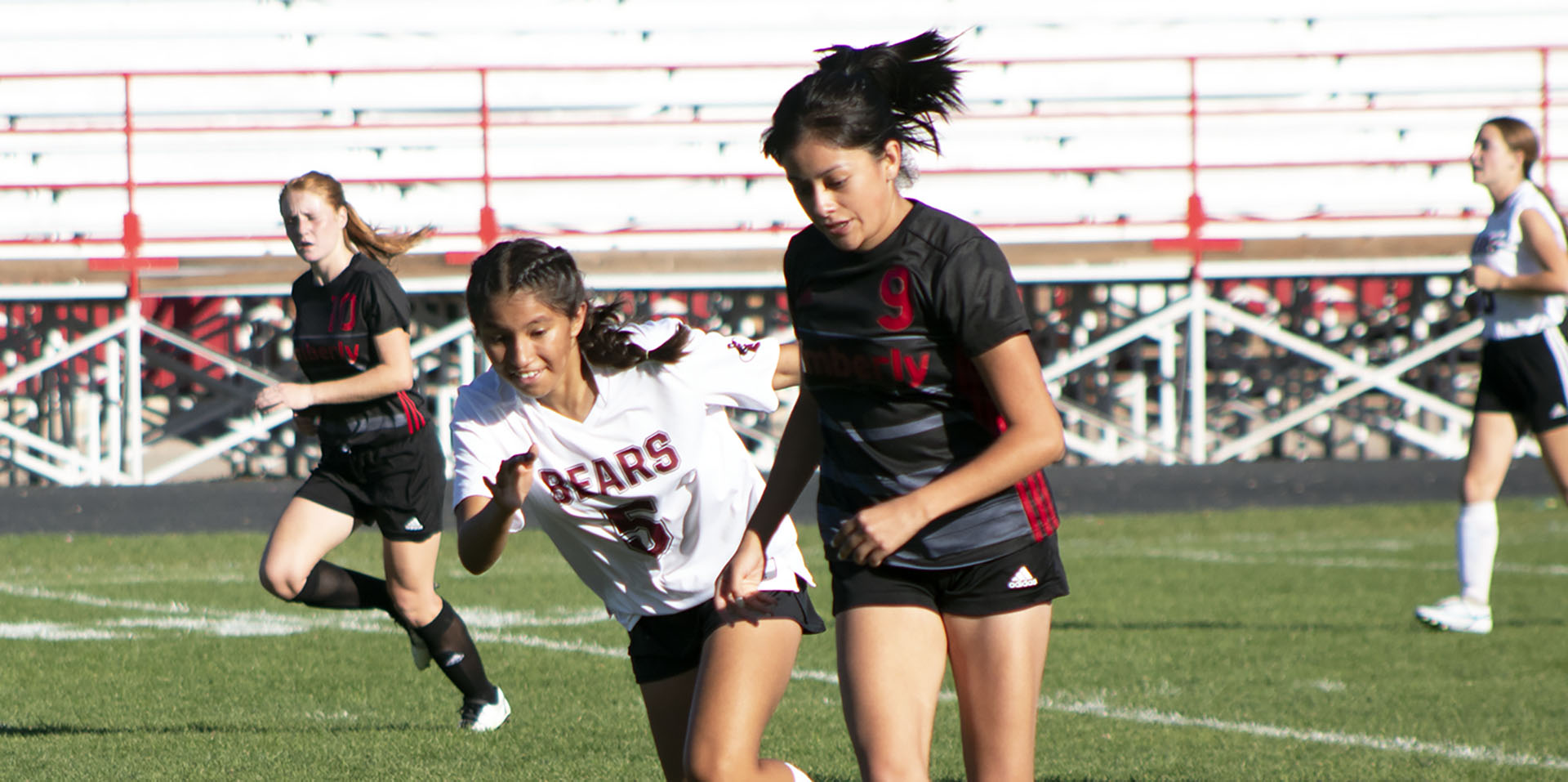 Our Girls soccer team is playing for the spots in the state tournament this week, and it's been a series of games to remember. 
The first game of our girls district tournament our girls played Filer. The Bulldogs won with a score of 4-1, meaning we played Buhl next. Unfortunately, we lost to Buhl with a score of 1-0, which put KHS into the loser's bracket. They have a game on Friday, Oct. 14, against Buhl again to see who makes it into state.  
Senior Monse Torres stated, "I would not say I am confident like I'm going into this cocky, I'm saying I'm confident in myself and I feel that we can win. We just have to make sure we are not biting each other in the neck." 
Our volleyball team is playing for the district championship soon, with games starting this weekend. The first game of the district tournament will be Saturday, Oct. 15. Their season is going well so far. We are ranked number one in the state for 3A as of now. There are four seniors on the team: Kelsy Stanger, Allie Weaver, Jessie Perron, and Eliza Anderson.They have a good variety of seniors, juniors, and sophomores. They all work well together and control the court better than any of the other teams.  
Senior Eliza Anderson was asked her thoughts on how districts are going to go. " Our team feels very confident. I think we'll do well." 
The volleyball team seems to work really well together on the court, something that comes from time spent together outside of the game. 
"It's fun to eat dinner together and have that time to bond as a team" Eliza said. 
She feels very confident in the district tournament based on how well they have been playing all season.  
It's going to be an eventful weekend for our sports teams. Soccer and volleyball have worked so hard to get to this moment. If both teams win their district games coming up, they will proceed up to the 3A state tournament. The state volleyball tournament will be held in Idaho Falls. Soccer state will be held in Twin Falls.