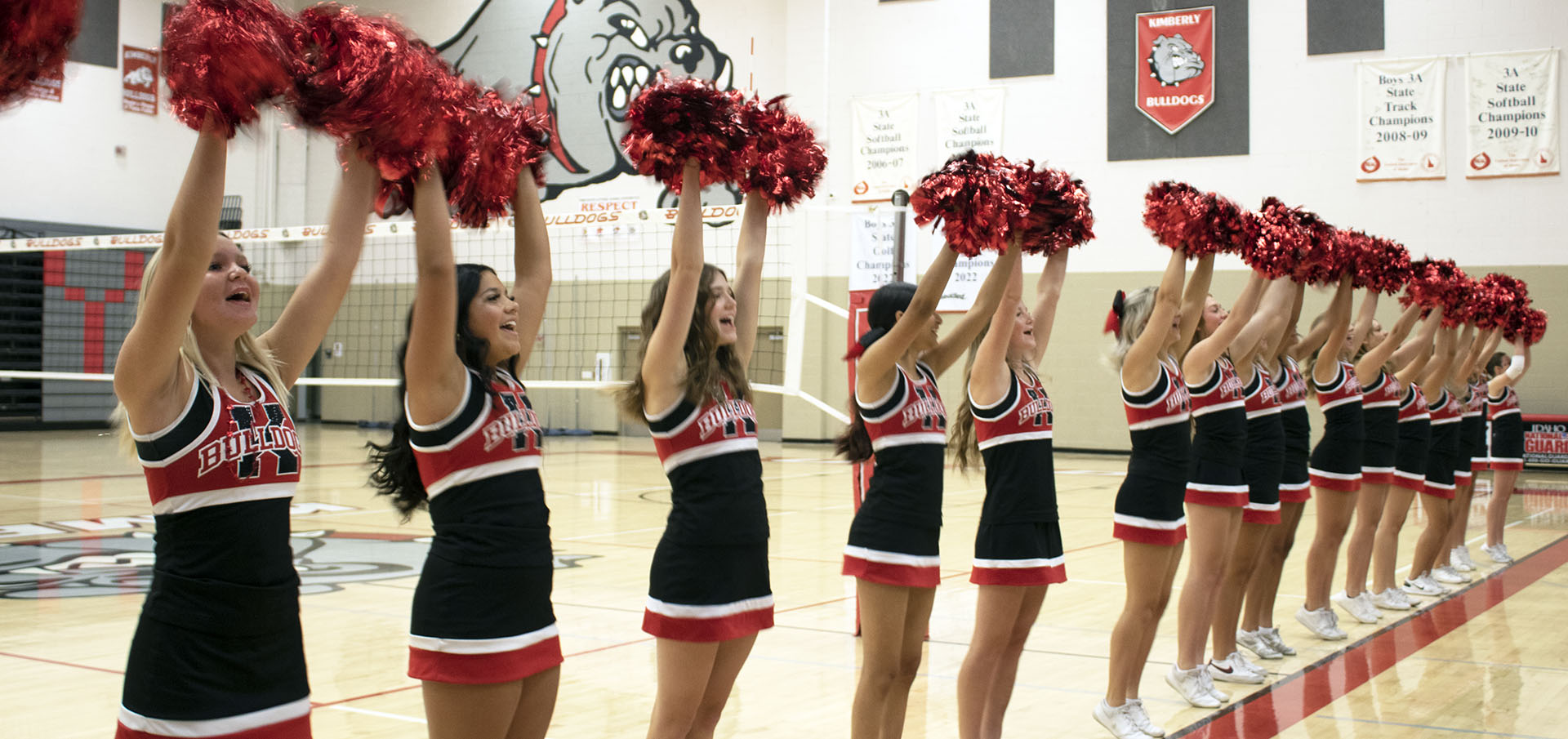 This week at Kimberly High School is homecoming, and for each day this week there was a different dress up theme that students could wear.  
On Tuesday, it was tacky tourist day, which meant to dress like you were a tourist going to a place like Hawaii and look out of place. 
On Wednesday, it was color day, which was where you dressed up in one color for each grade. The freshmen wore white, sophomores wore green, juniors wore blue, seniors wore pink, and teachers wore black. 
"I really enjoyed color day," said junior Kira Vonn. "It was my favorite dress up day this week." 
On Thursday, it was country vs country club. Country meant you dressed like you were on a farm in something like a button-down shirt, jeans, a belt buckle, and a pair of boots. Country club meant you dressed like you just came from a rich country club area with your polo shirts and the hoodie tied around your neck or waist, and wearing golf pants or tennis shorts and skirts. 
"This day was by far the best," said freshman Zain O'Dell 
Finally, on Friday, it was spirit day, which meant to show your school spirit and dress in your school apparel and or school colors. 
Sports this week included volleyball on Tuesday against Gooding, Wednesday against Snake River, and Thursday against Minico. The varsity team won all three contests. The soccer teams played on Wednesday against Declo, with both squads picking up the win. Cross country had a meet at Magic Mountain on Thursday. JV football played against Fruitland on Thursday, but fell short. Varsity football will play the homecoming game Friday night against Fruitland.