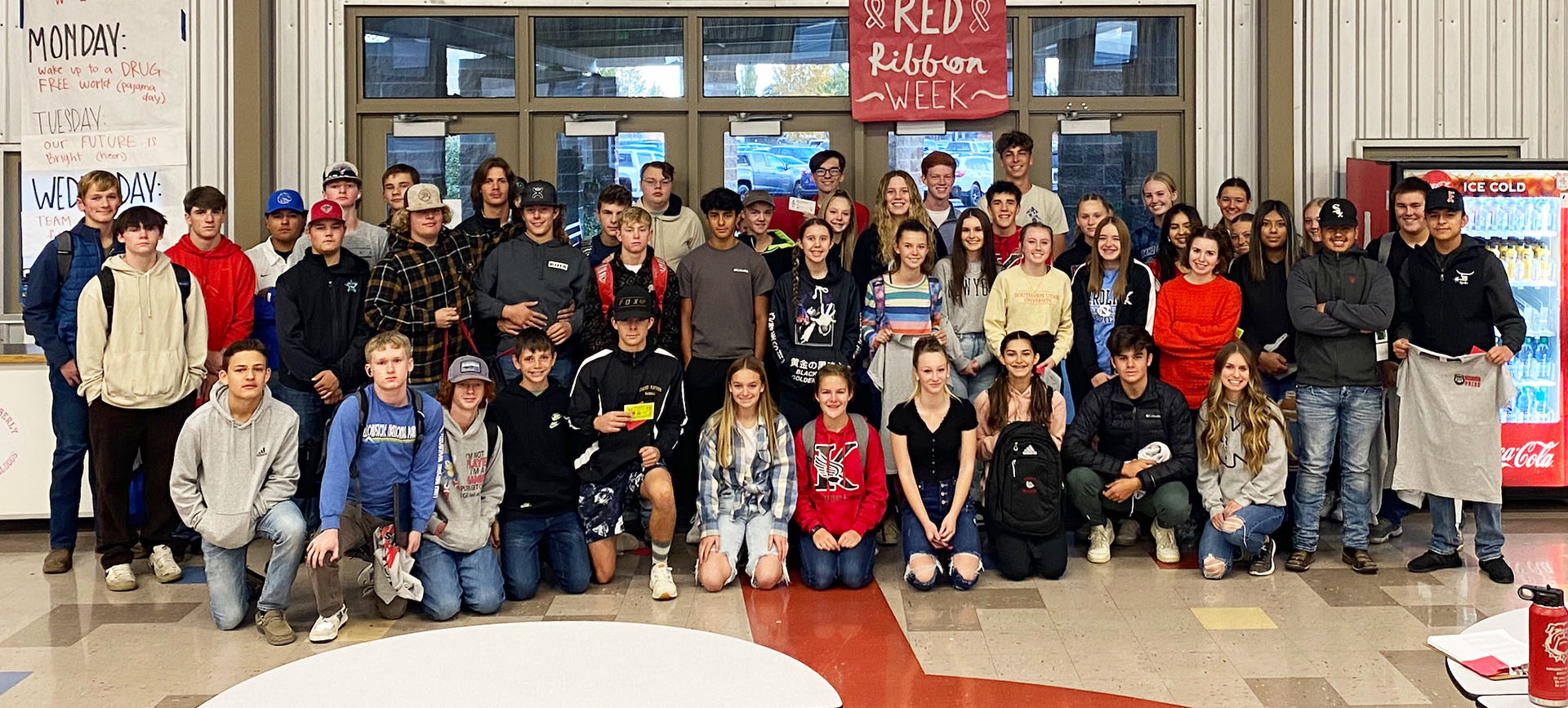 Congratulations to all Kimberly High School students who won academic, behavior, and attendance awards for the first quarter.
On Wednesday, Oct. 26, KHS announced the recipients based on three categories: Perfect attendance, no behavior logs, and a 3.5 GPA or higher. The names of all students who qualified were put into a drawing and winners received various prizes that included gift certificates to local restaurants, T-shirts, hoodies, backpacks, $25 Amazon gift cards, and $50 Visa gift cards.
Our perfect attendance winners (with no Fs on the report card) were Zayien Ford, Ani Bruning, Kaylee Allen, Aidan Zunino, Megan Winward, Katelyn Layne, Cameron Henderson, Brayden Derricott, Ava Copeland, William Vanderkooi, Mason Dickard, Dillon Derricott, Peyton Robinson, Kyla Phillips, Baylee Robbins, Nolan Klimes, Carson Beaver, Quentin Nava, Eli Snarr, Mycala Smith, and Marcus Corona.
Our winners for the students with no behavior logs (and no Fs) were AJ Walker, Ryder Stephenson, Hudson Flameling, Phillip Keifer, Eli Snarr, Brinley Thompson, Micah Robertson, Kensey Ringenary, Carson Klingler, Bronson Lamm, Parker Davis, Roland Fechner, Maizee Olsen, Tyler Robinson, Dillon Derricott, Ellie Soto, Parker Walker, Evan Gearheart, Ben D. Browning, Max Laux, and Emerson Heatwole.
Those with a 3.5 GPA or higher (and no Ds or Fs) were Dillon Derricott, Jada Gil, Annika Koyle, Mallory Otto, Olivia Sturgill, Kenyan Hernandez, Mia Fowler, Ryker Moses, Annie Buckley, Ryder Stephenseon, Macy Dille, Chloe Arrington, Hannah Baird, Jakob Cummins, David Howell, Angel Ambriz, Kade Bryant, Ava Wyatt, Natalie Bell, Siri Greenhalgh, and Brayden Derricott.