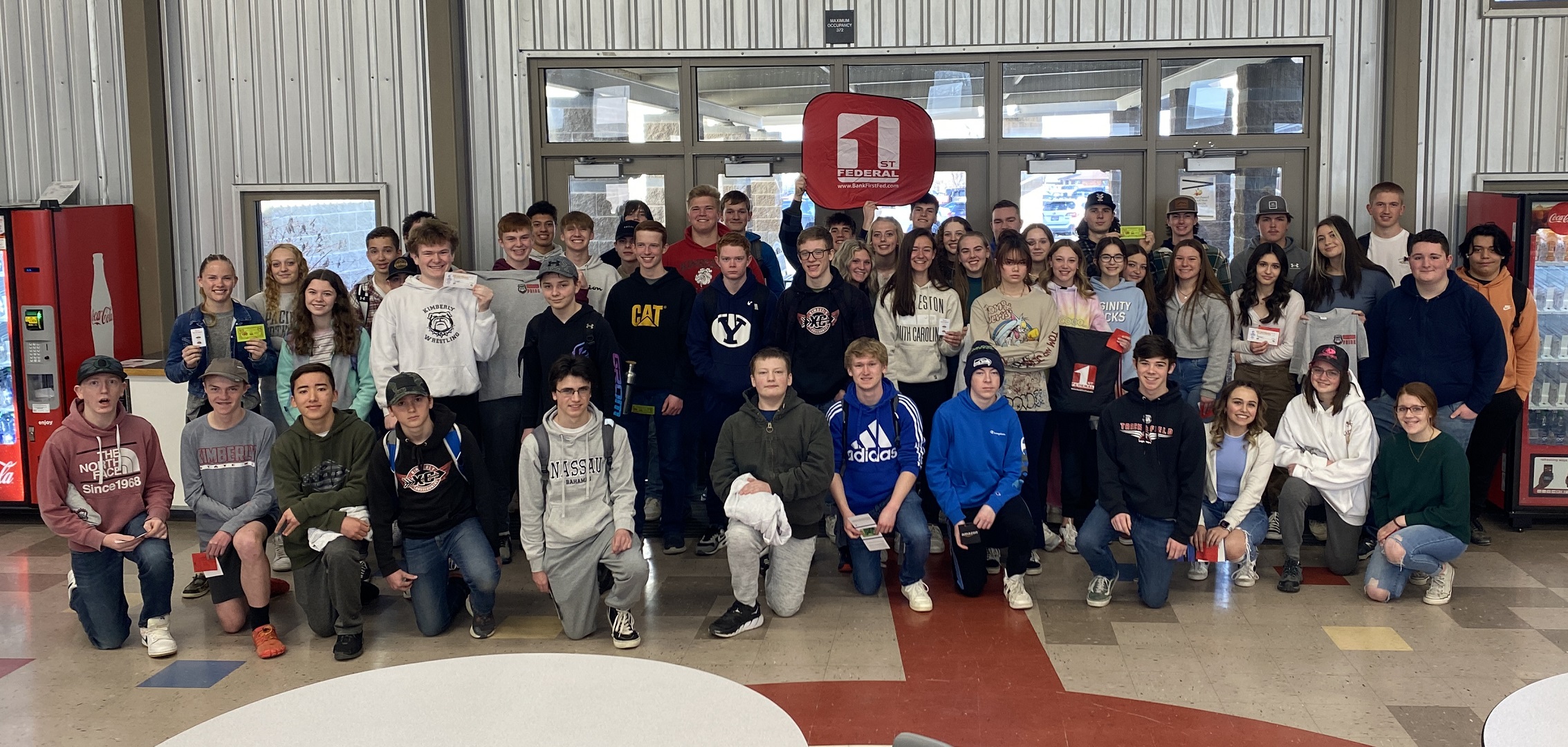 Congratulations to all Kimberly High School students who won academic, behavior, and attendance awards for the third quarter.
On Wednesday, April, 5, KHS announced the recipients based on three categories: Perfect attendance, no behavior logs, and a 3.5 GPA or higher. The names of all students who qualified were put into a drawing and winners received various prizes that included gift certificates to local restaurants, T-shirts, hoodies, backpacks, a $25 Amazon gift card, and a $50 Visa gift card.
The following students' names were drawn from amongst many students who qualified.
Our perfect attendance winners (with no Fs on the report card) were Garrett Nelson, Logan Burnett, Maci Chiatovich, Kade Larson, Logan Schuster, Braigen Prudent, Branson Butler, Peyton Robinson, Dillon Derricot, Brodee Sorensen, Briley Stanger, Grayson Sessions, Kyle Phillips, Kristen Long, Ryker Larson, Carter Campbell, Sam Markell, Keasen Tolle, Eli Sturgill, and Ryan Thompson.
Our winners for the students with no behavior logs (and no Fs) were Gunnar Stringham, Hyrum Riordan, Larissa Herrera, Brooke Koehn, Aaron Granillo, Bryton Richard, Kaydence Rivers, Kodi Marsh, Chantry Brackett, Ben D. Browing, Porter Lloyd, Kylie Fenton, Annabelle Dalton, Mattie Shaw, Kensey Ringenary, Hannah Holt, Gauge Caywood, Paige Crain, Oliver Horsley, and Tyler Robinson.
Those with a 3.5 GPA or higher (and no Ds or Fs) were Kalynn Benson, Burkell Davidson, Maci Chiatovich, Jonathan Higbee, Jackson May, Cameron Robinson, Mallory Kelsey, Hannah Baird, Addisyn Clark, Emma Petersen, Caleb Sonderegger, Mathew Thuernagle, Chloe Arrington, Riley Klimes, Daxton Godfrey, Mylee Porath, Parker Sessions, Chantry Brackett, Jack Mathews, and Abby D'Ambra.