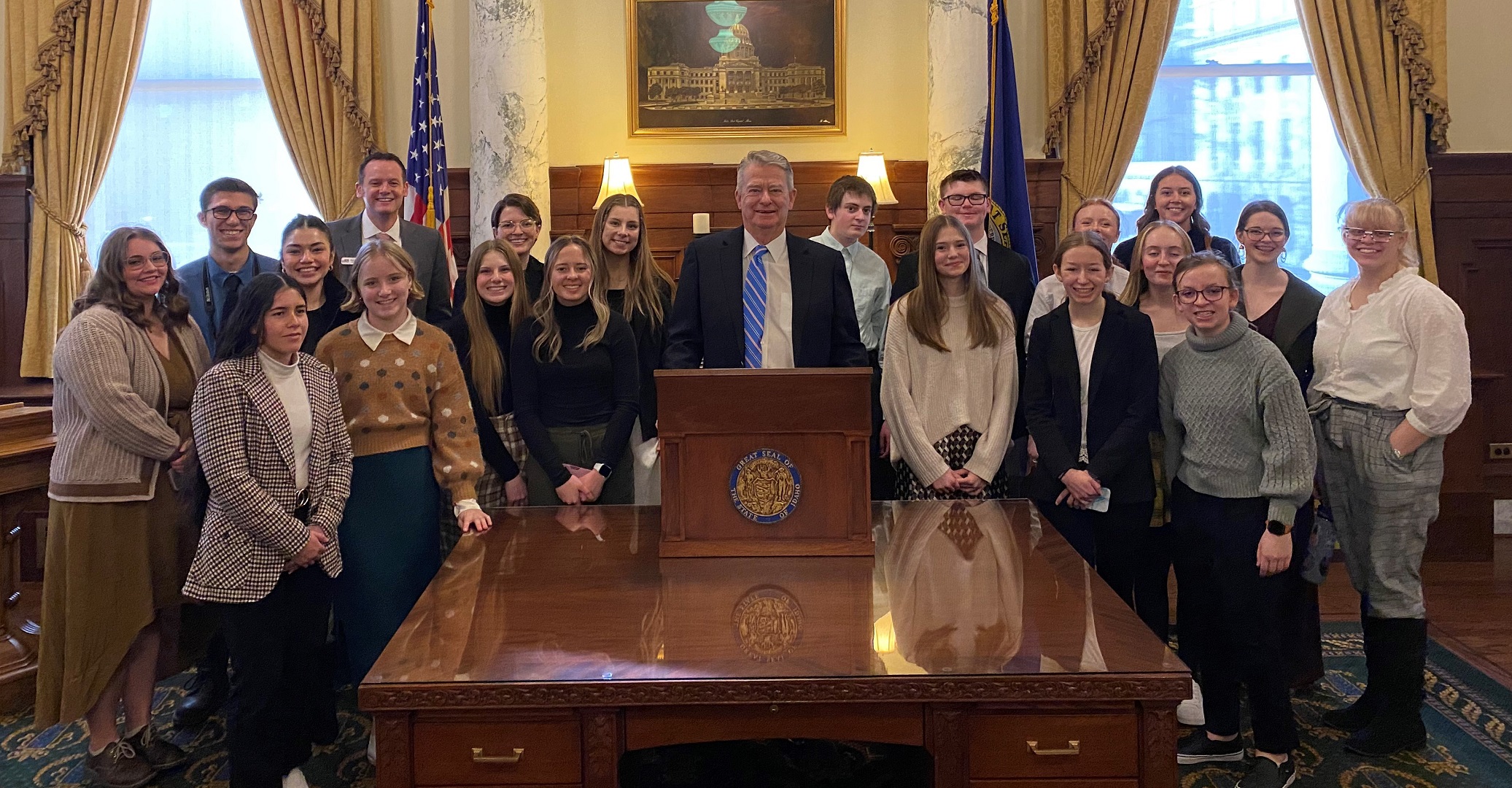 Some of the kids on the Kimberly debate team just went to state! Congratulations to JJ Maxwell, Leah Melvin, and Noelia Juarez for qualifying and competing in the state debate tournament. 
They all worked so hard in everything that they took to state! They all did their very best and placed really well. Unfortunately, not very one who is in debate made it to state, but we are still proud of the ones who did not. 
JJ Maxwell is a senior who qualified for the semifinals. He has worked really hard to get to where he is now. 
JJ explained that his favorite thing about debate: "My favorite thing about state was being with my team and having fun with them outside of competition. I also of course loved getting a state sweater. My favorite then about the class is the little community that we have going on inside there; everyone knows everyone, and we all enjoy each other's company!" 
Leah Melvin is a sophomore who also qualified for the semifinals! She has also spent many hours working on her skills so she could do well in state! 
Noella Juarez is also a sophomore. She said, "My favorite thing about state would have to be spending time with my team. Whether it be outside of state and in the hotel or during the tournament and I definitely feel we all are closer now because of it." 
If someone wants to get better at communication skills or wants to be part of something amazing, debate is the place for you! 
Noelia said, "My main reason I would recommend debate to someone is that the teachers/coaches are amazing!"