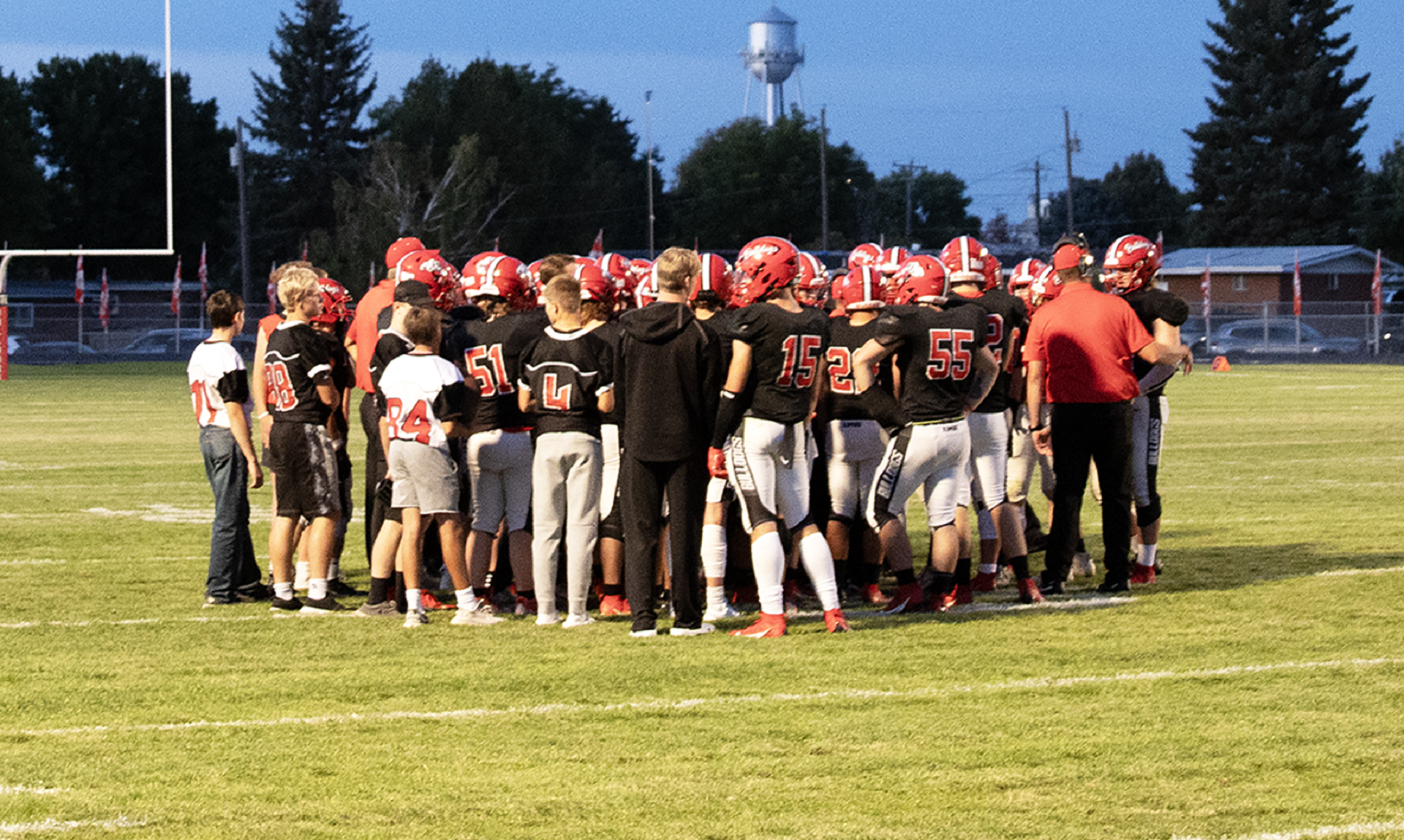 The season has gone very well for the varsity football team through the first four weeks. In game one, Kimberly beat snake river in a nail biter by the score of 27-20. The second week the Bulldogs played Jerome and won easily with a 44-0 tally. The third week they played Fruitland, ranked ninth in the state. Kimberly was ranked fourth, and the Dawgs came out with a comfortable win, 20-3. Against Marsh Valley in week four, Kimberly dropped a 41-7 hammer to keep the winning streak alive.
Against Fruitland, senior Kade Larson, one of the best quarterbacks in the state, completed 10 of his 13 passes for 148 yds and two touchdowns. He also caught an interception on defense. Senior receiver Kasen Hammond has also been a great asset to the Bulldogs. He caught two touchdown passes against Jerome. Kasen also reeled in a touchdown against Fruitland to help the Bulldogs to the victory over the Grizzlies.
"The seasons are going well," Larson said. "We have had some setbacks, but we have proven that we can work through adversity as a team."
"I think the teams been great so far," Hammond said. "We started off 4-0 and are looking to keep our undefeated season going. We have a lot of talent this year and we are excited to see where we end up.
On the defensive side, sophomore cornerback Kenyan Hernandez has been on absolute tear. In week one He had a pair of interceptions, his second coming in the fourth quarter with 30 seconds left to seal the game against Snake River. The defense has been playing amazingly. They have only allowed 30 points combined through four games.
"It is going pretty good so far," Hernandez said. "We are 4-0, so that is a good start to the season. We have a couple of things to work on but overall, we have done well. I am just excited for the rest of the season."
The football team is looking promising this year, with lots of talent and people they can rely on. The coaching staff is also great, and they are looking for their first every state championship. The team is hoping to do that with the help of many players and strong leadership.