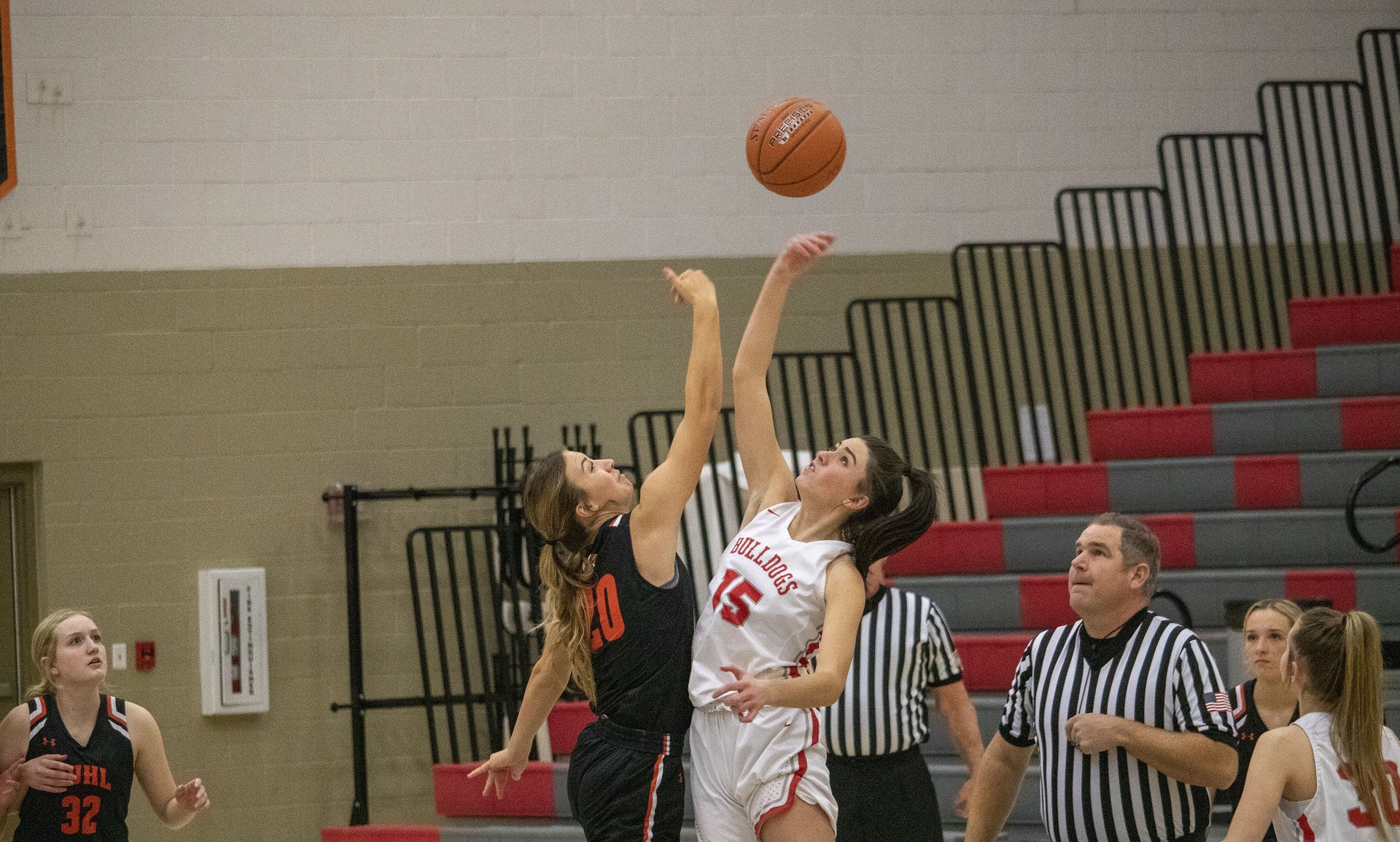 Kimberly High school had a big tournament this week. It was districts for our Kimberly girls basketball teams. JV and varsity both had a series of games, playing Monday against Buhl, and then against Filer on Wednesday. Both teams won their matchups with Buhl, meaning they got another game. 
Varsity senior Kelsy Stanger said, "Our season is going great, and we are definitely on track to be district champions. We played extremely well against Buhl and held them to 18 points. We are 100% ready for state and we did our absolute best against Filer."  
The Lady Dawgs played extremely well against Filer, but were unable to come out with a win. It was an awfully close game — 57-47. Although they lost, they are not out of the tournament. They play again on Monday against Buhl, and if they win that, they play Filer one more time on Wednesday. The game was close and everyone on the team had absolutely no mercy and are ready to crush Filer and be district champions. 
If Kimberly defeats Buhl on Monday, they will qualify for the state tournament. 
Since JVs' districts was single elimination, their season is over. They got second place after played Filer in the championship game. They put up a good fight and had an amazing way to end the season. Even though the team consisted of mostly freshmen, that was no excuse for them, and they still had a really good basketball season.
"We've come such a long way as a team," freshmen Brie Black and Maci Chiatovich agreed. "I remember when we did not even know each other and the first couple of practices we barely talked to each other. I am very proud how good we finally played as a team and although I wish we beat Filer we played aggressive, and we are ready for next year!" 
Sounds like both teams played amazing at districts and varsity is going to continue being aggressive and get after Filer.