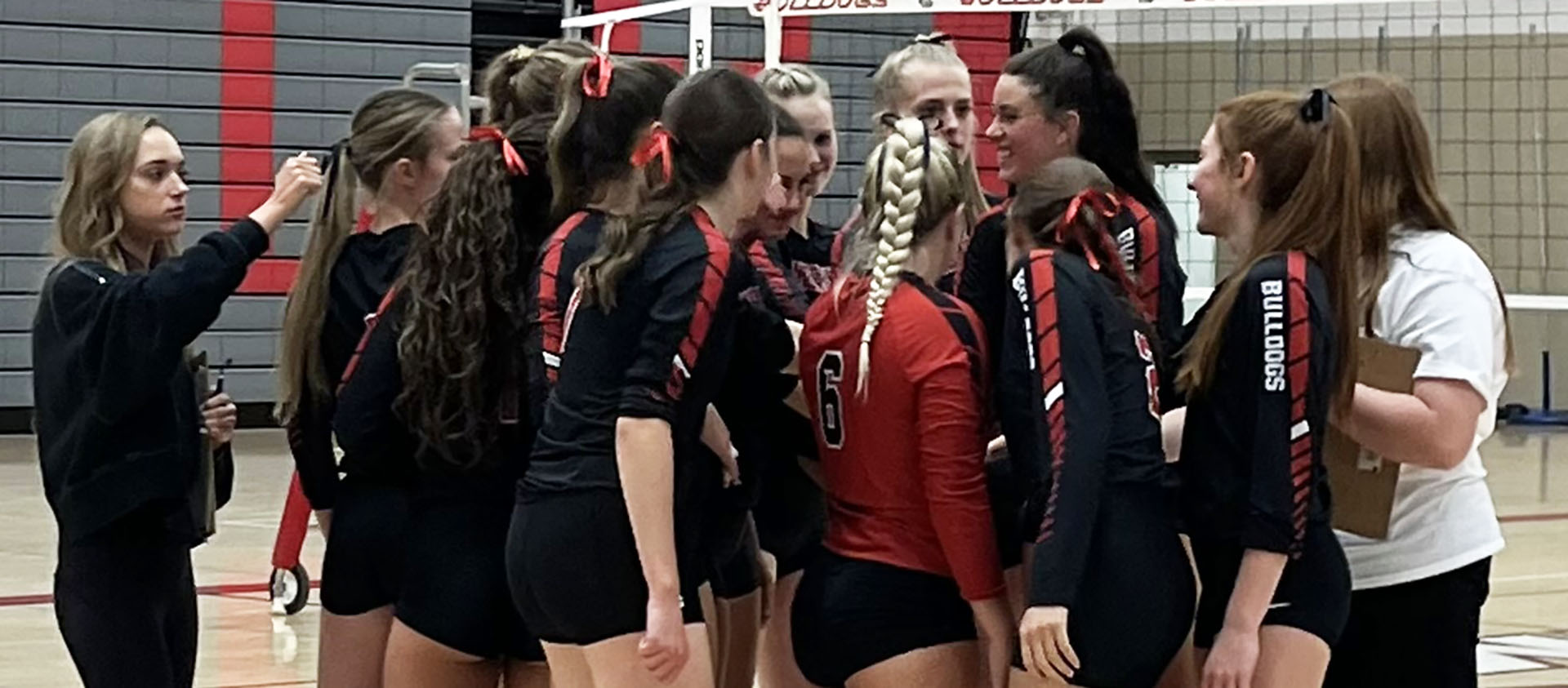 It has been an amazing season for the varsity volleyball team with a clean sweep of wins so far. This past week our Lady Dawgs went up against Buhl and Filer, winning both games in three sets! The Bulldogs remain undefeated on the season at 6-0.
During homecoming week, the team had three home games in a row, blowing all three teams out of the water and winning 3-0 every match. When asked how their season is going, senior Kelsy Stanger said, "Our season is going super good so far. We haven't lost a game, and don't plan to. Everyone works really hard in practice because we all have the same goal of being state champs this year!" 
As of this week our Kimberly bulldogs are first in the conference, with a good shot of keeping up their five-game winning streak. Although it is early in the season, it seems that our players are very confident in their ability to keep this streak going. Their eyes are focused on state this October. 
The energy on the court and in the student section when the volleyball team is playing is unmatched. When asked how they get so energized before playing, Hope Ward, a sophomore who has been on varsity since her freshman year, said, "Before every game, we laugh and joke and play dumb games like what are the odds. Then we watch our JV's team first set and cheer them on until we go get changed. While we get changed, we listen to hype music until we go and get warmed up by doing hitting lines to remind us of what we're working for, which is state." 
The season is just getting started, but the Bulldogs have many tournaments scheduled coming up. Three weeks ago, they faced a tough competition in Pocatello and ended up taking second place overall. Last weekend, on Sept. 17, they played in another tournament in Bonneville. They also have tournaments scheduled for the future, so look out for those so you can come and support! 
In conclusion, the volleyball team this year is ready and focused on the state title. With a winning streak going, being first in conference, and all the energy and excitement in the world to achieve their goal!