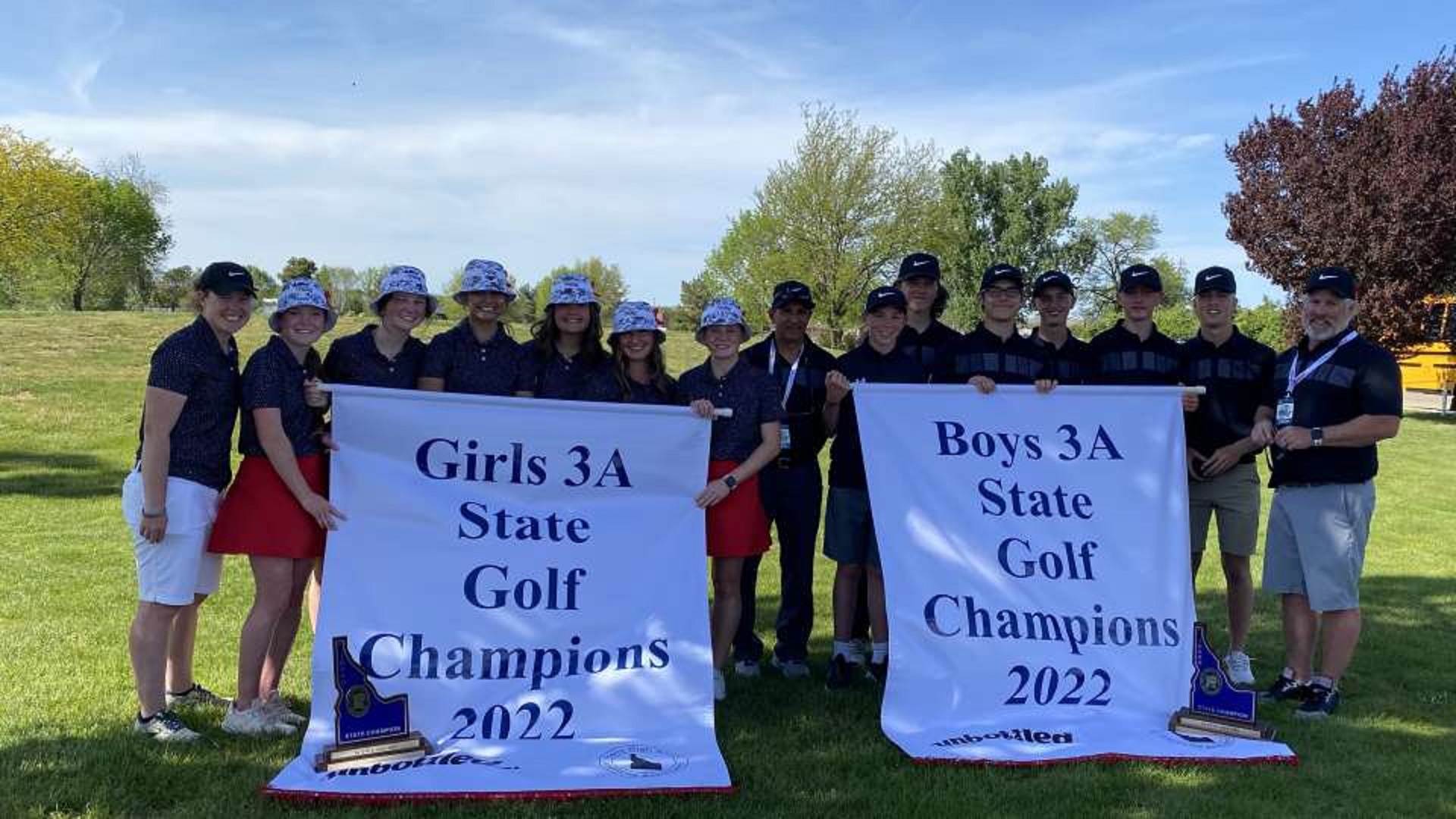 Kimberly High School has had an outstanding performance in athletics so far this school year. Fall athletics brought home two state banners, and winter athletics competed all through districts. With boys basketball wrapping up their season with state this weekend, the start of spring sports is near. Some of the spring sports already practicing and getting into gear include track and field, softball, baseball, and golf. 
Track is coming off a state championship from the 2021-2022 school year. The first track meet is coming up on March 17 in Kimberly. The track team is practicing through these rough conditions and putting in the work to chase that state championship again. Even though practice is essential, so is being excited about track. 
A senior athlete, Tegan Newlan, was asked what he is most excited for this track season. He replied, "Getting out of school." 
Although Kimberly is full of a bunch of great athletes, all of the athletes are students first and sometimes missing a couple of classes is a great break for the mind. 
Another spring sport is golf. Golf is also coming off two team state championships for both girls and boys. The snowy conditions at the moment are not ideal for golf, so they are practicing indoors. Golf is also eyeing back-to-back state championships this upcoming season. The first golf match is March 7 at the Canyon Springs Golf Club. 
A senior in the sport is Jameson Harper. Jameson was asked what his favorite part of golf is. He said, "My favorite part about golf is that it isn't like any other sport because you're on a team but it's mostly about you. So if you don't manage your part, you'll do bad as an individual and a team." 
Golf is a sport that relies on individual performances for the team. As a team, the golfers are hoping for another state banner this year. 
The last spring sports are softball and baseball. These teams have had tryouts and they will be finalized for the start of their seasons. Baseball's first game this year is March 9 in Kimberly against Preston. Softball's first game this season is also March 9 in Kimberly, but against Minico. Both teams have high hopes for this season, hoping to make it to state. 
A junior, Brooke Koehn, was asked how she thought this season would go. She said, "I have very high hopes for our team and I am very excited about it. We have good girls and a good coaching staff." 
Both baseball and softball are getting an early start to be rewarded with a successful season.  
All of these spring sports are looking for the chance to compete at state this year. Good luck Bulldogs!