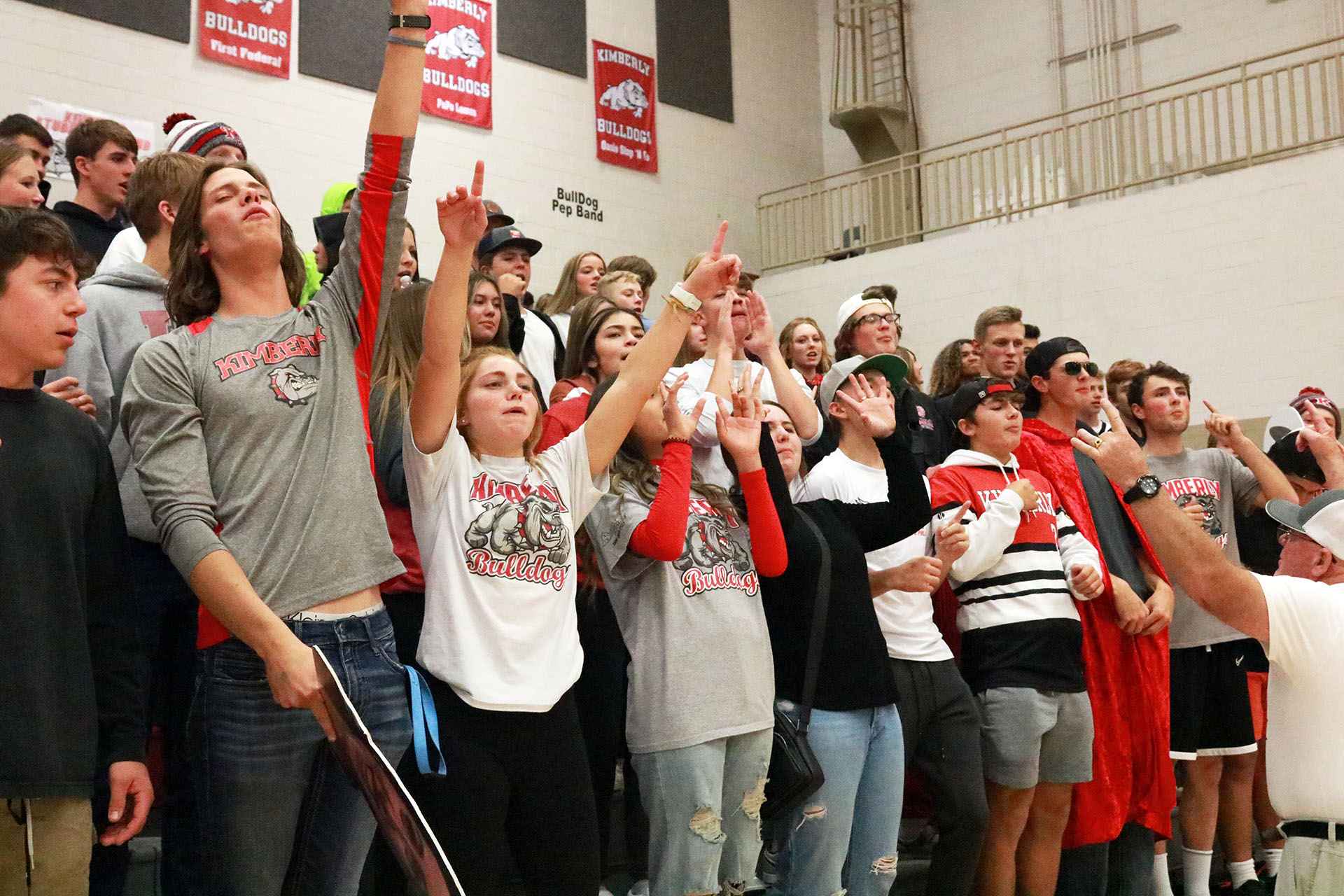 Welcome back Bulldogs! Hopefully you had an amazing summer and are ready to work hard this school year.  
With the new school year starting there are a lot of emotions in the air, especially for the seniors and freshmen. Seniors are getting ready to move on to the next chapter in their life, and the freshmen are getting past the confusion and nerves of being in high school.  
When asked what advice he would give the seniors, Mr. Stastny said, "My advice to all seniors is to make sure you get some sort of training or degree after high school. Whether it's a year and a half, two years, or something. They make you employable." 
Sophomore Kaitlyn Marecle's advice for the freshman is this, "Get involved in every way possible. Be part of clubs or sports. If there's a dress up day, go all out. Go to games and support your classmates. Just try to have lots of fun because it can get stressful sometimes. Don't procrastinate because the work can really pile up. Try your best to enjoy it because it goes by fast." 
There are a lot of hard classes and challenges in high school. However, there are a lot of fun school events and festivities. There are several clubs and sports that you can join. The variety of sports are widely known to students, but sometimes there are clubs that your never knew existed. So, if you haven't already, look into these school activities and participate. It will improve your year! 
When asked how school activities has benefited her, junior Grace Buckley said, "I've been able to have so many cool experiences and built relationships because of the sports and clubs I'm in. I've definitely made lasting memories!" 
There are so many fun activities planned for this school year. Dances, games, assemblies, dress up days, parades, and graduation are only a few of these activities. Stay in the loop so you know and when these fun days are and join in on the fun if you can.  
When asked what she was looking forward to this school year, junior Branson Butler said, "Getting closer to graduation." 
Senior Amber Erickson was asked the same question and said this, "I am looking forward to the amazing opportunities and the growth of my knowledge. I am excited to compete in swim team with an amazing team this year. I can not wait to graduate and move on in life carrying all the experiences I have learned from great years at Kimberly." 
There is so much to look forward to this year. So, let's make this another great year!